Pamplona, Spain has Running of the Bulls, New Orlean has Mardi Gras, and Boston has it's Marathon. San Francisco has it's historic 12k Bay to Breakers! This epic race features world-class athletes in addition to costumed runners and 'fun loving' folks out for a great day of running and walking through the beautiful streets of San Francisco. On May 20 2012, three of our staff members had the pleasure of participating in San Francisco's 101-annual Bay to Breakers and had tons of fun!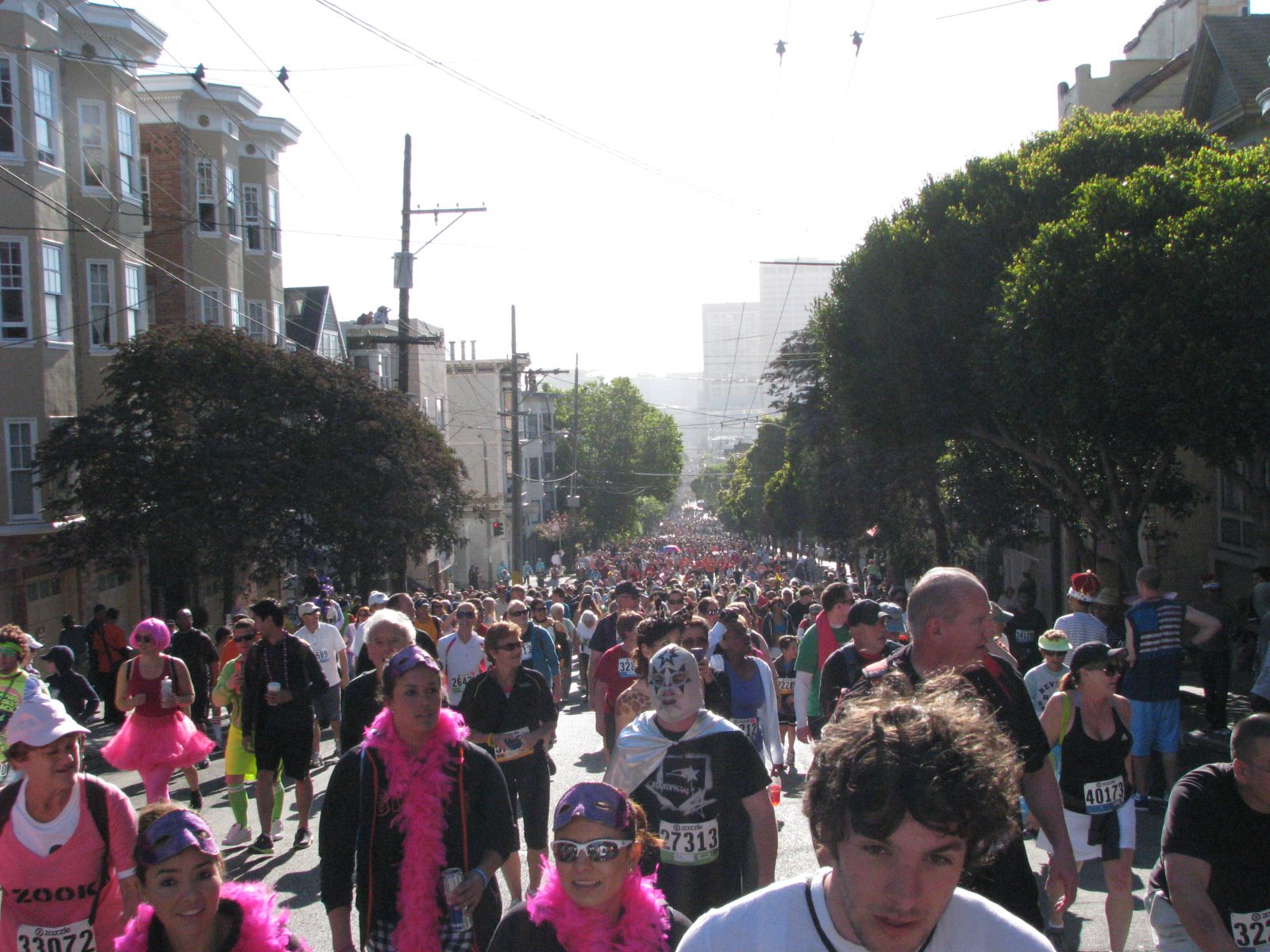 Thousands of Runners/Walkers marching up the steep but beautiful Hayes Hill.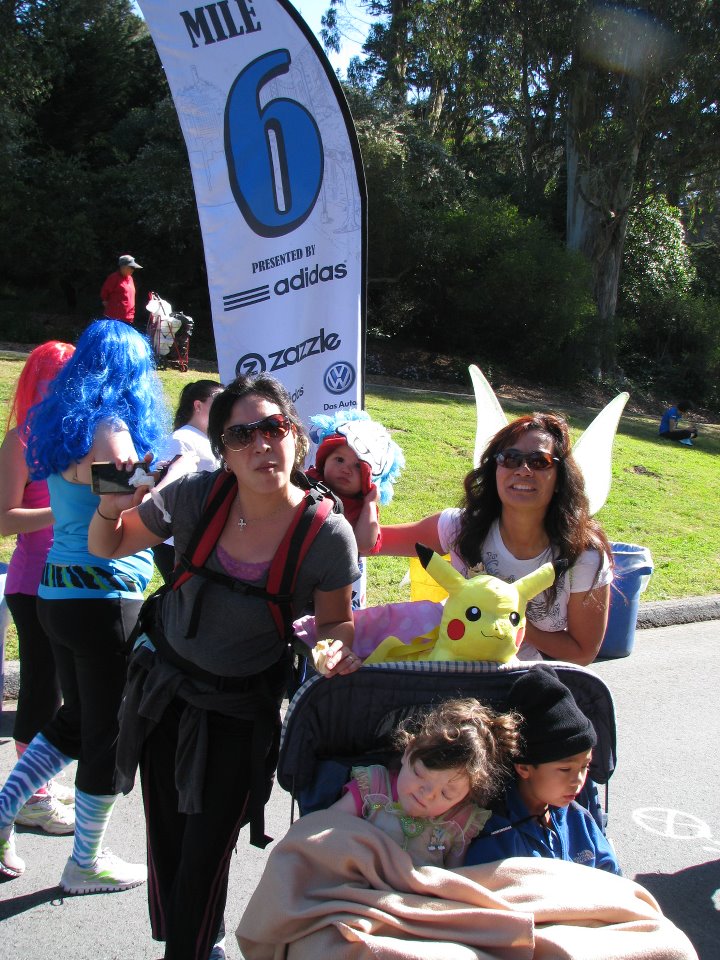 Physical Therapist Arleen with her sis Cheri and kids having blast at the 6 mile mark.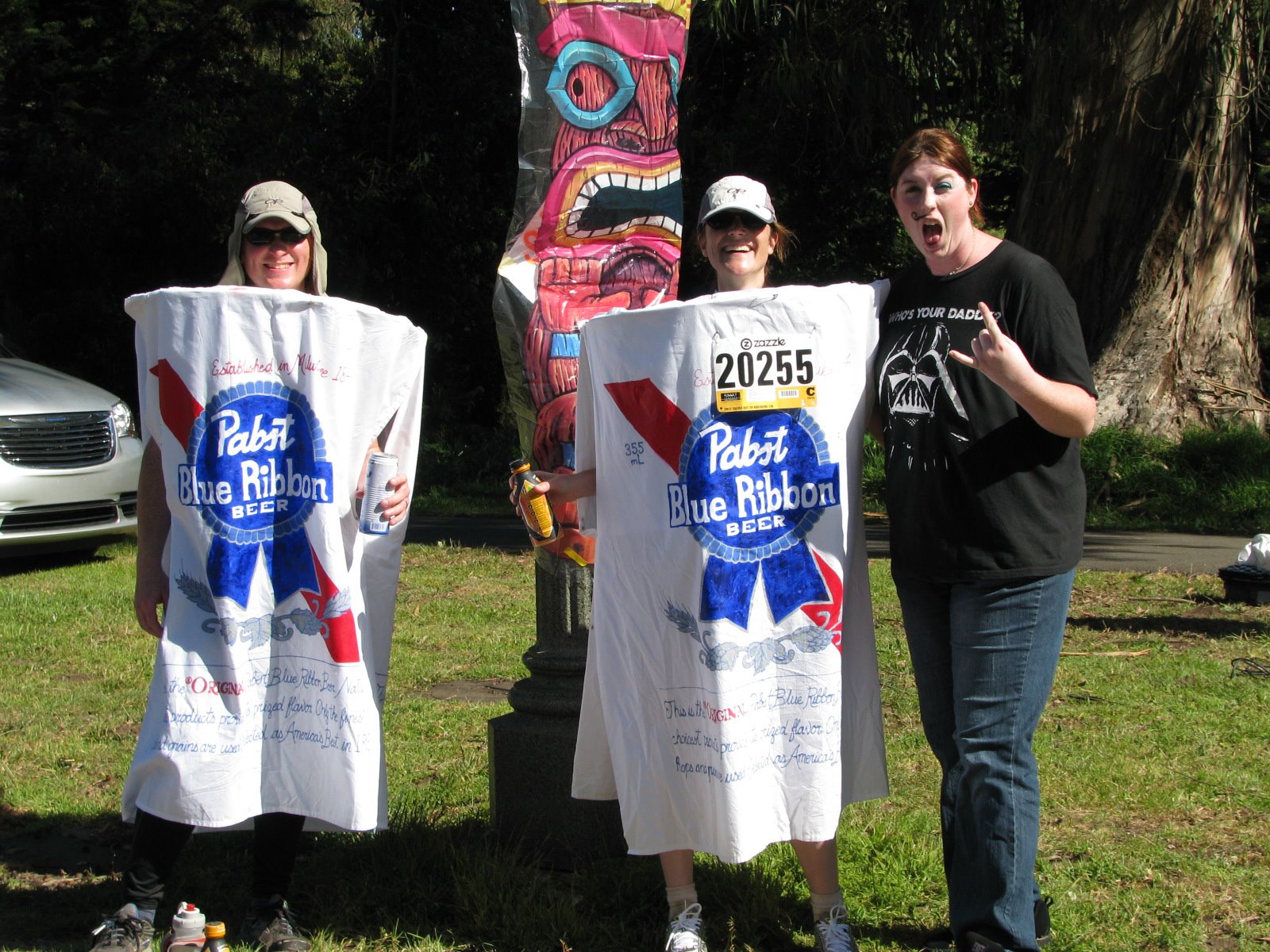 Massage Therapist Sara rockin' out with PBR runners.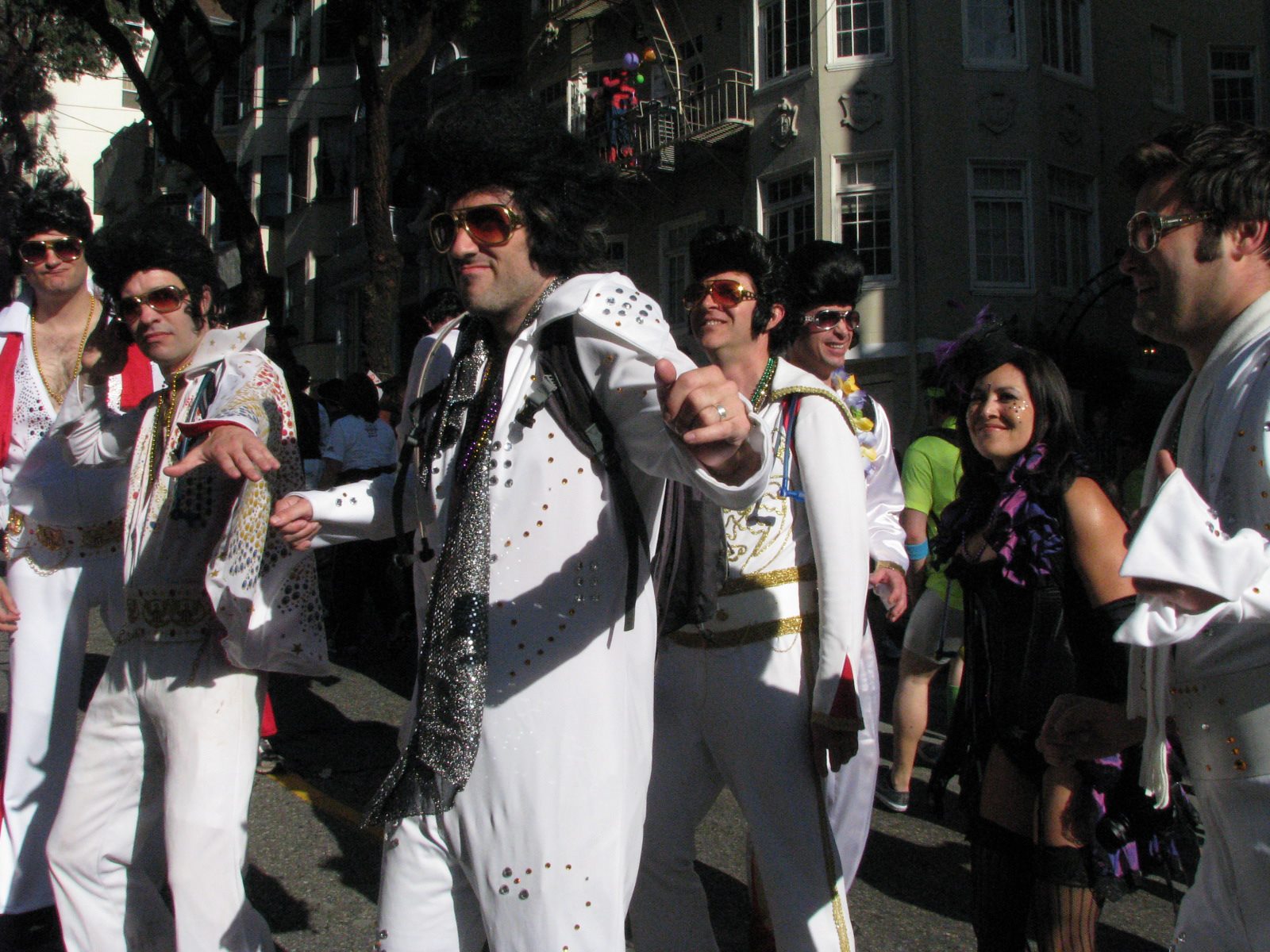 Elvis impersonators show some spirit along the race.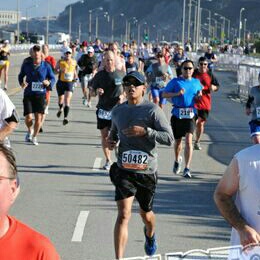 Kinesiologist Charles striking towards the finish line on Ocean Beach.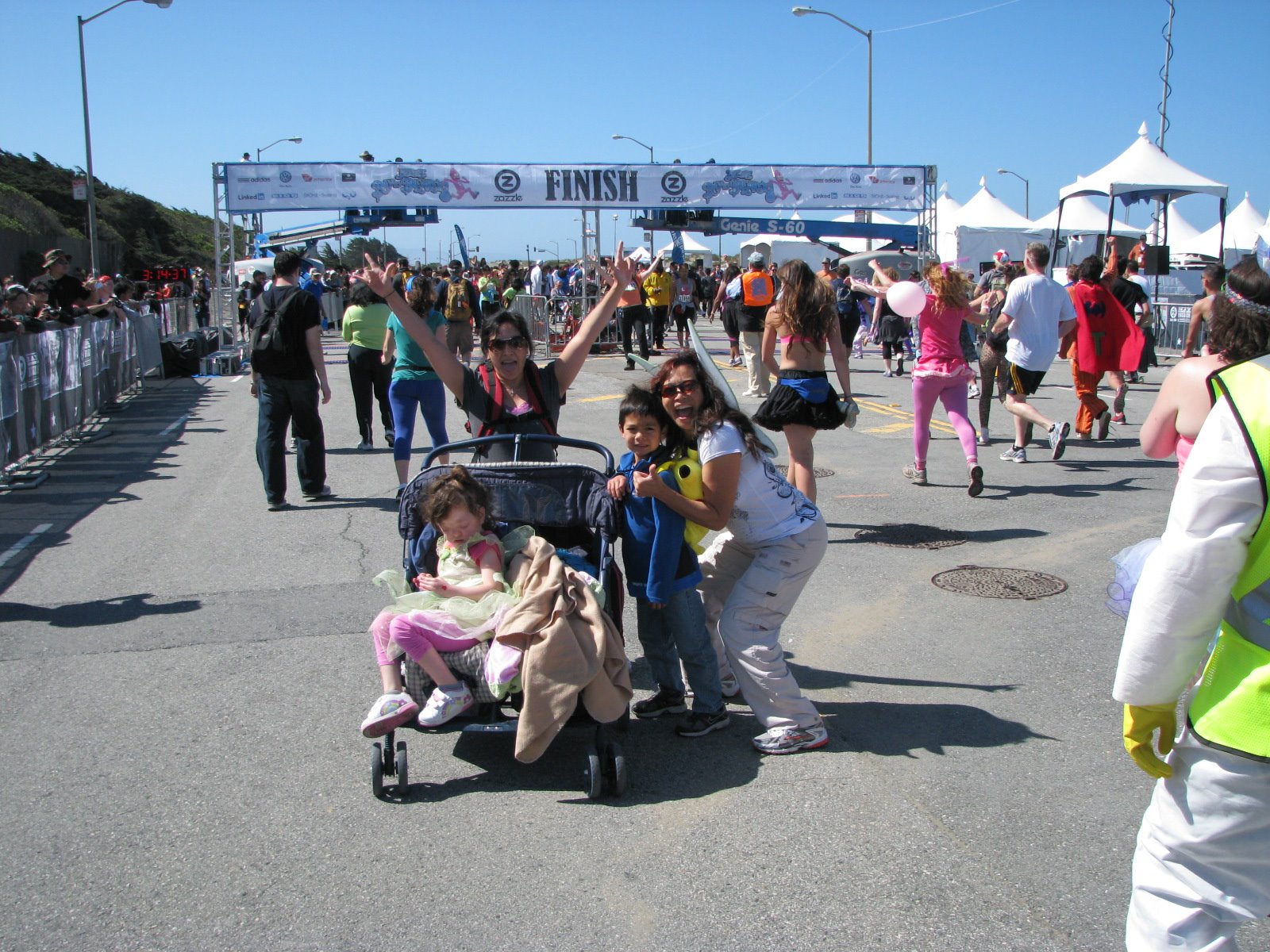 Arleen and family celebrating at the Ocean Beach finish line!